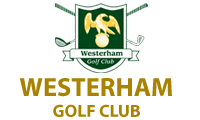 Bespoke Bronze Memorial Plaque
Commissioned memorial plaque of former Crystal Palace F.C. chairman and multiple golf club owner Ron Noades. Ron, who passed away in 2013 owned the 'Altonwood Group' which includes Surrey National, Westerham, The Addington, Woldingham and Godstone Golf Club. 
After his passing Ron's family commissioned a special memorial piece which would be displayed at Westerham Golf Club, illustrating his two passions, golf and Crystal Palace F.C. This was to be created in bronze, using a special process.
I worked on obtaining some photographs of Ron Noades and tried to focus on some recognisable features which I could develop. Top left of the piece is the iconic clubhouse at Westerham, with Ron with Crystal Palace manger Steve Coppell celebrating promotion to the Premier league in front of a backgdrop of the new Holmesdale road stand at Selhurst Park in the top right corner. Building up the background behind 3 images of Ron Noades is a fairway shot and the Crystal Palace crowd celebrating a Zenith Data Systems Cup win in 1991.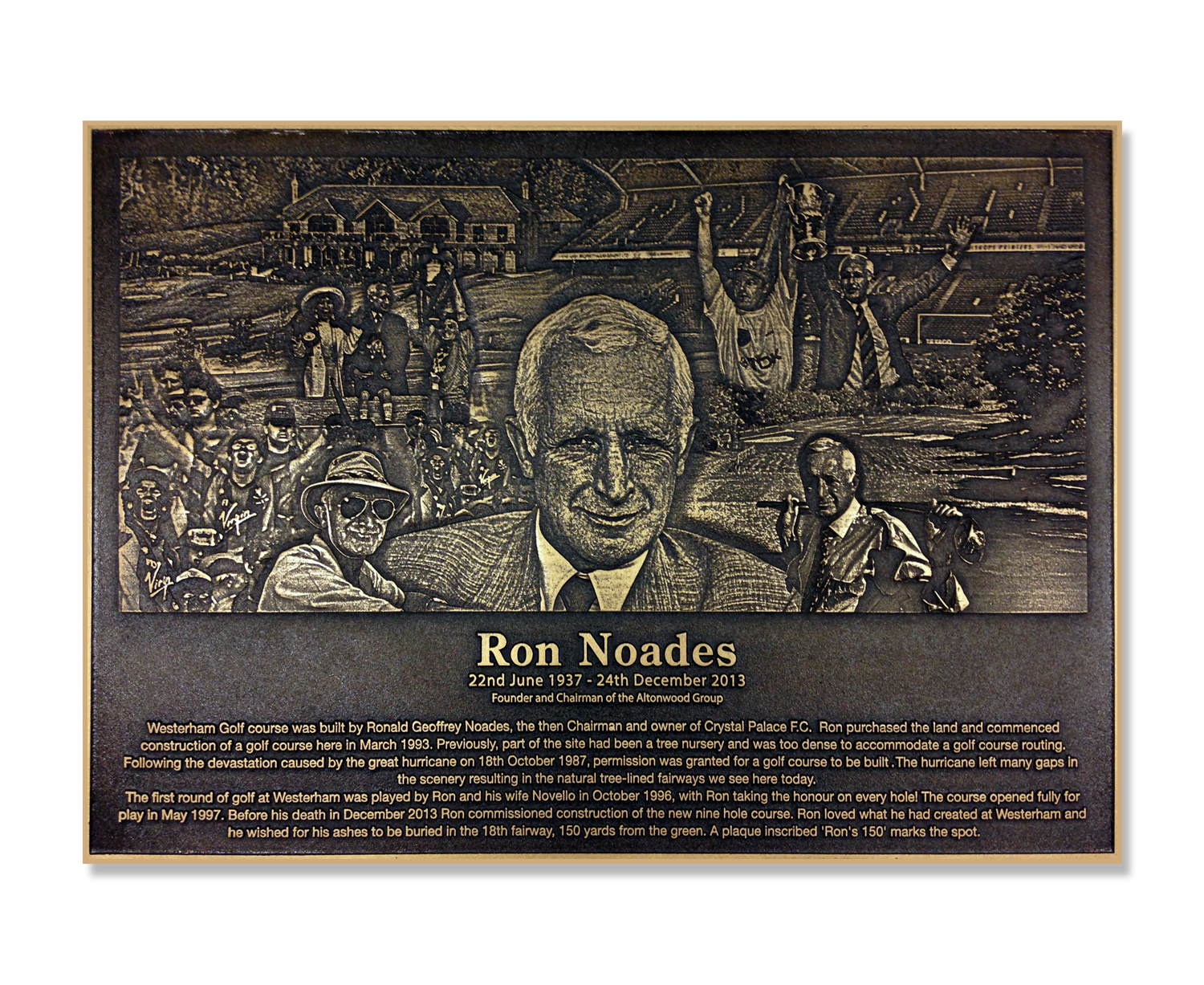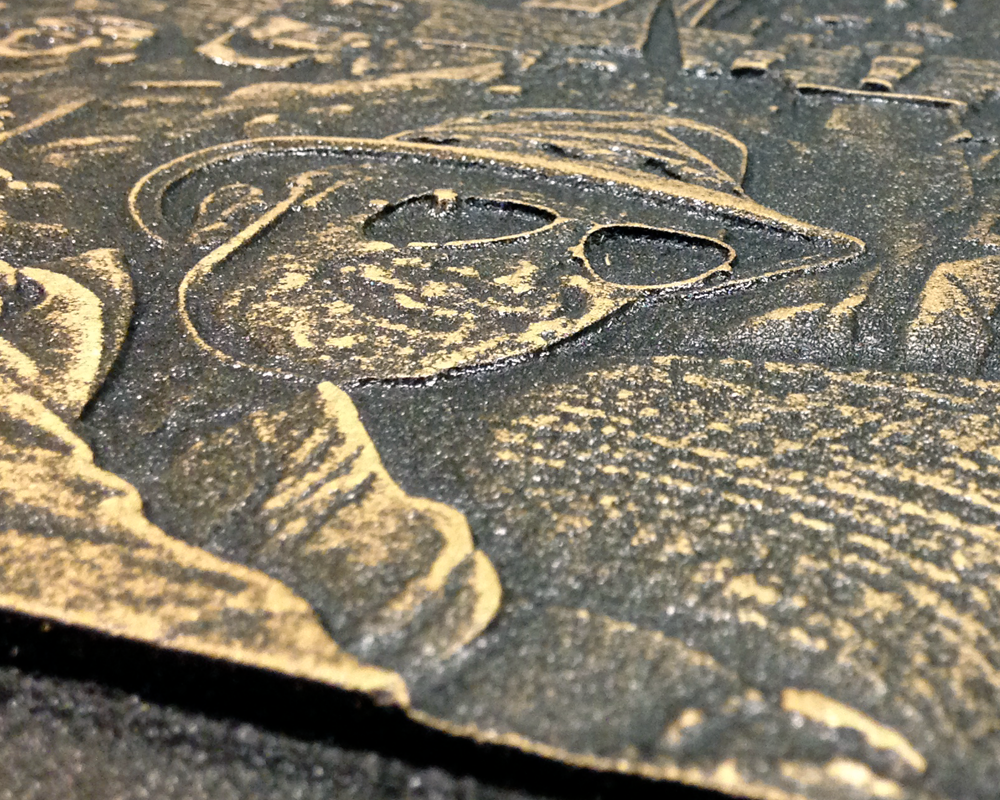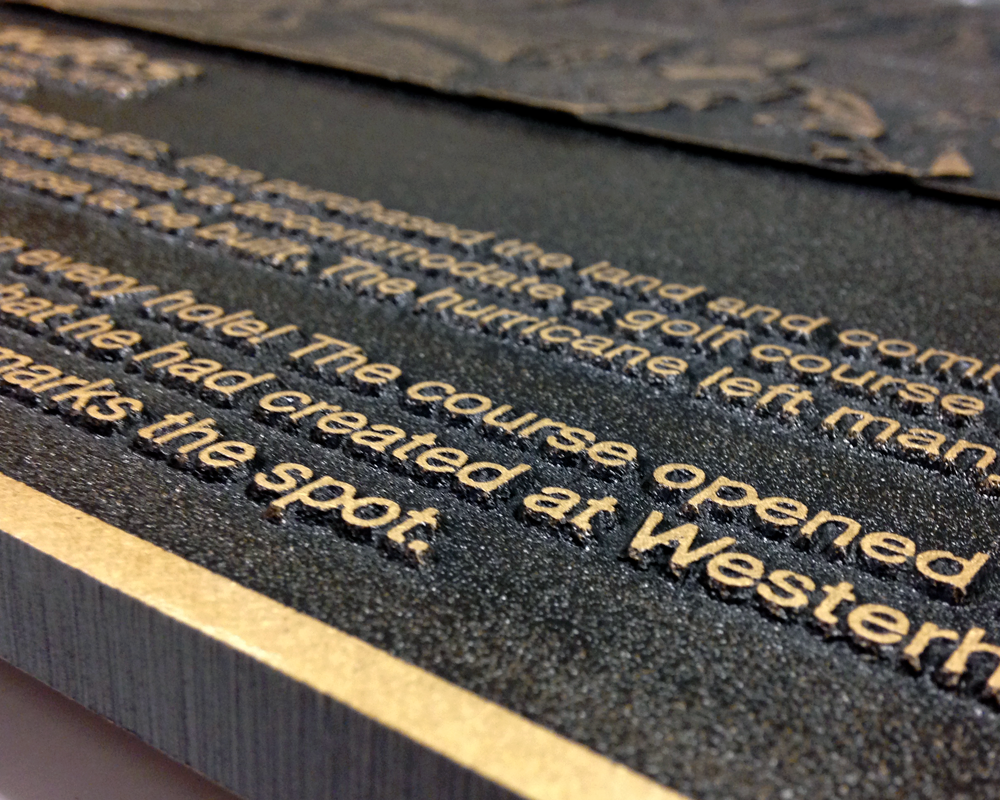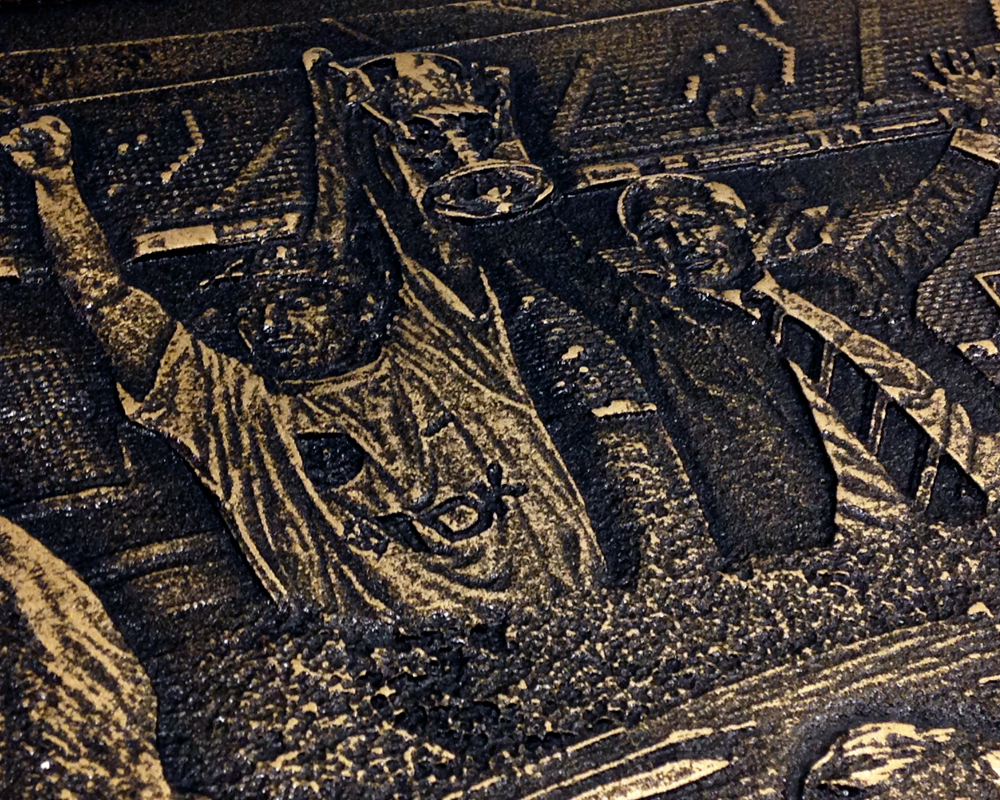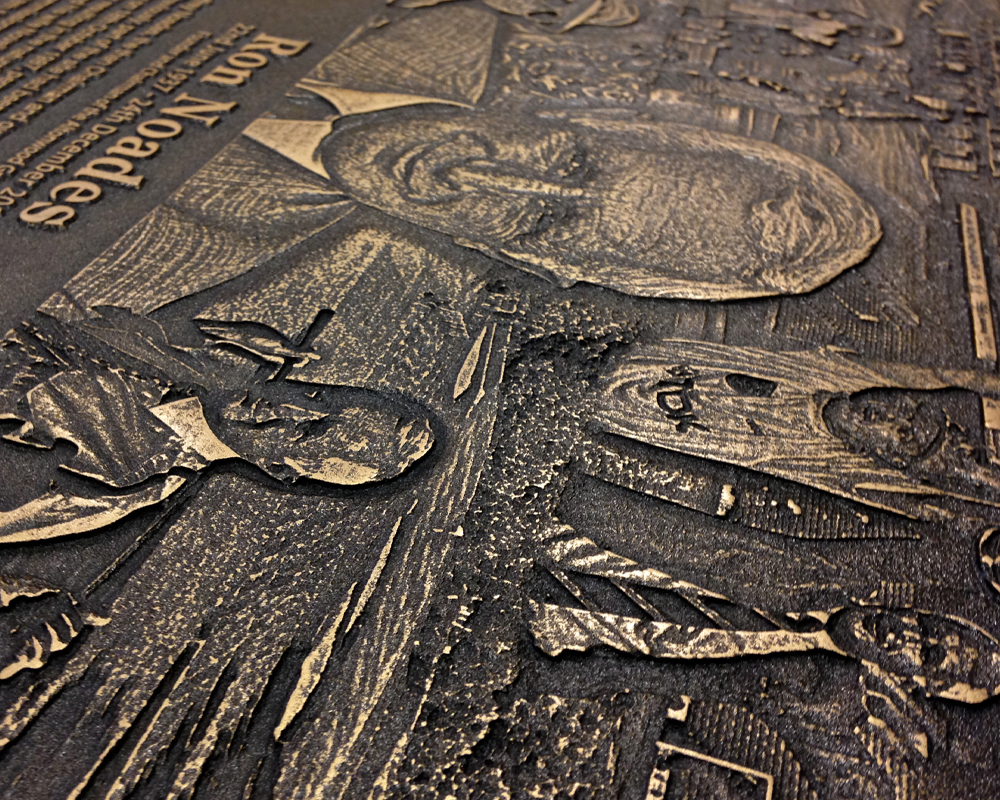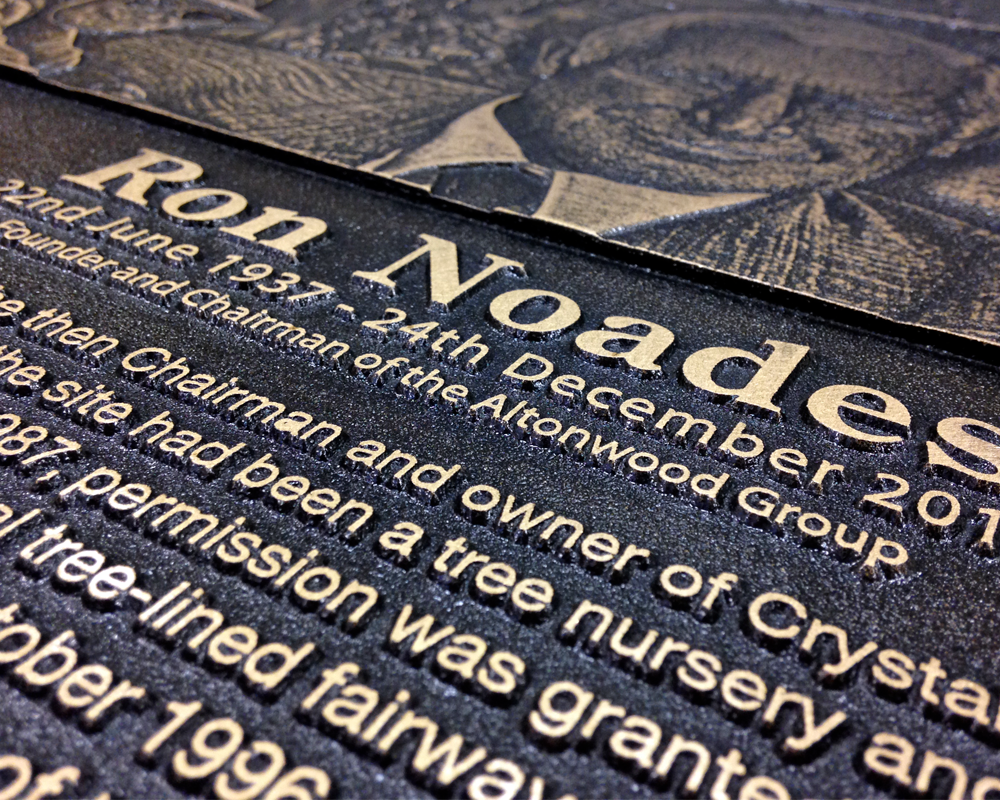 The process began with a physical 'original' which was made from plaster, with a rubber mould created around it. From the rubber mould a wax duplicate was created, which is then fixed with wax bars to make up the sprueing system.
The sprued wax duplicate was then coated repeatedly with a ceramic slurry which helps to build a thick outer shell. The ceramic shell was then heated using steam to melt the wax, and was then cured in a furnace and preheated in preparation for the casting. Molten metal was then poured over the ceramic shell, and once the shell had cooled it was chipped off and the sprue system is removed. All points where the sprue system were attached are ground down, so that it can be polished.